MOTOROLA TALKABOUT® T110 Double Pack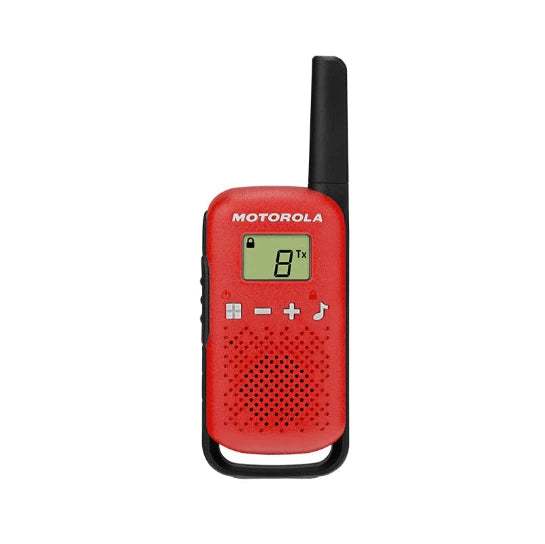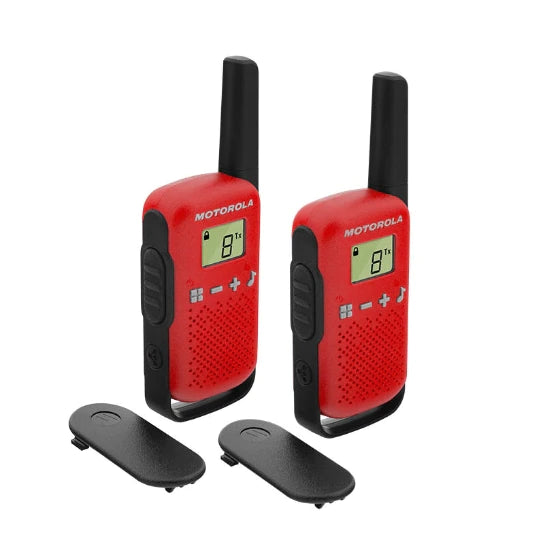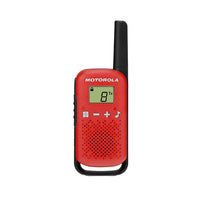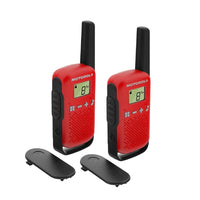 PRODUCT DETAILS
Keeping you Connected 
Keeping you connected to live freely. Simple, easy, fun. Camping, exploring, on the beach or just playing in the garden, the TALKABOUT T110 two-way radio is perfect for staying in touch when at home or out and about. Set-up is simple thanks to the easy pairing function, then talk instantly to friends and family at the push of a button. With 22 channels , LCD display, up to 16 mile range* and a choice of colors, the T110 keeps you connected to enjoy every moment. The T110 is available in a twin-pack or triple-pack.
How far can I expect my radios to communicate?
The communication range quoted is calculated based on an unobstructed line of sight test under optimum conditions. Actual range will vary depending on terrain and conditions, and is often less than the maximum possible. Your actual range will be limited by several factors including, but not limited to: terrain, weather conditions, electromagnetic interference and obstructions.
FEATURES
Features
FRS Analog Only
Recreational Use Only
22 Selectable Frequencies
Red Color
Up to 19 Hour Battery Life
1 Call Tone
LCD Display 
Easy Pairing
Battery/Power Save Feature
Keypad Tone and Lock
Time-out Tone
Talk Confirmation Tone
1 Year Replacement Warranty*
*Warranty Voided if Used for Business Use*
Contact Us For a Quote
1-800-984-1534