Motorola MOTOTRBO CM300d Mobile Two Way Radio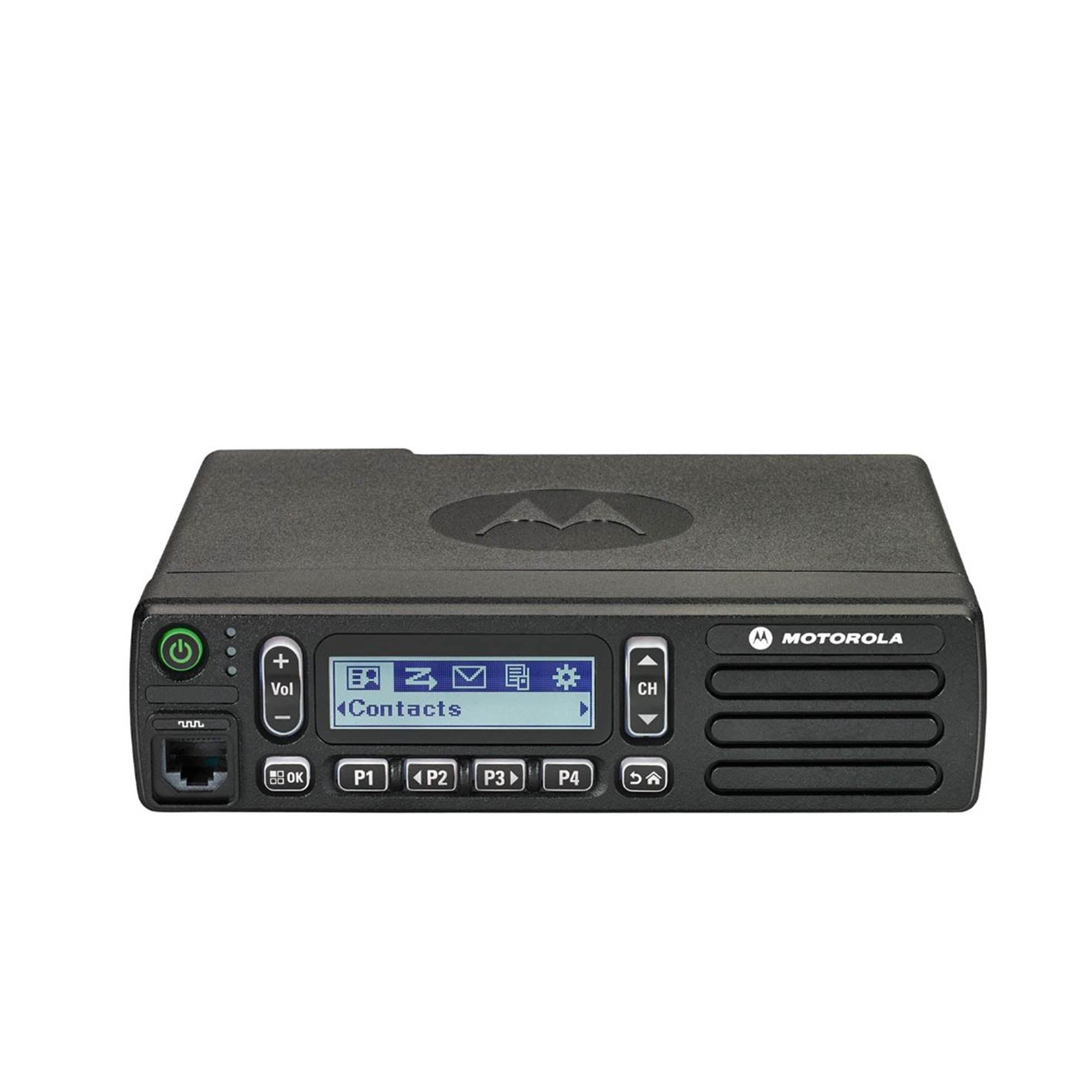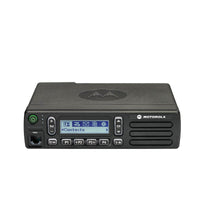 Includes:
(1) - CM300d Mobile Analog Radio (Digital Upgrade Available) or Digital Dual Mode Radio
(1) - Low-profile mounting bracket - RLN6469
(1) - Standard Standard Compact PMMN4090 Microphone
(1) - HKN4137 Power cable
(1) - Owner Manual
(1) - 2 Year Warranty
The Motorola MOTOTRBO™ CM300d has 99 channels, 3 LED indicators, 4 programmable buttons and high-contrast alphanumeric display for easy readability. This cost-effective, reliable radio is well-suited for schools, delivery businesses, contractors and the like.
The CM300d is available in either Analog ONLY or Analog/Digital models with MOTOTRBO™ technology. Features include multiple scan options, voice announcement, transmit interrupt and Auto Range Transponding System (ARTS™). The CM300d is also repeater capable.
The CM300d radio is available in a 403-470 MHz UHF or 136-174 MHz VHF version. It is also available with 25 or 40 Watts (UHF models only) and 25 or 45 Watts (VHF model only).
IMPORTANT! Choose your CM300d model from dropdown. Price adjusts automatically upon selection.
Contact Us For a Quote
1-800-984-1534